Why Build with Us?
Encore Master Builder is an accredited member of the Alberta Professional Home Builders Institute. For 38 years we've built high-quality beautiful homes and ensured the best possible customer experience along the way.
The Awards to Prove It
The annual Canadian Home Builder's Association CHBA Awards for Housing Excellence showcases the latest in new homes and community development. Encore Master Builder was named 2022 Builder of the Year (Small Volume) for the Edmonton region.
Builder of Choice
The CustomerInsight Builder of Choice Award is based on the overall satisfaction of home buyers (plus employees and trade partners). Encore was selected as the 2021 Builder of Choice for the Edmonton Region. Encore also won this award in 2019, and was nominated as Finalist in 2020.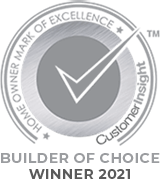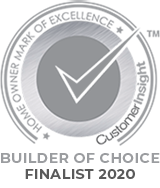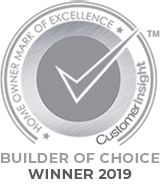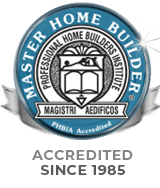 Best Customer Experience
Encore was also selected as Best Customer Experience Finalist in 2019, 2020, 2021 – and now again in 2022! This category is based solely on Customer Satisfaction – and reflects our ongoing commitment to excellence.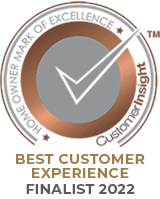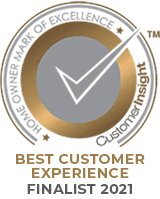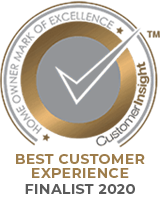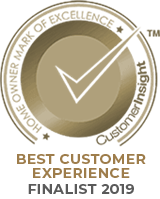 Our Corporate History
Encore Homes Ltd. was incorporated in Edmonton on Jan. 16, 1985 under the Alberta Business Corporations Act. During the past 38 years, Encore has achieved a great deal of recognition as a reputable Alberta Home Builder, and in the process has constructed and sold more than 2,000 homes in Edmonton and the surrounding communities – including the Klondike Days Dream Home.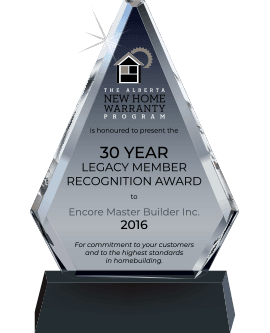 In 2016, Encore was awarded the 30 Year Legacy Member Award by the Alberta New Home Warranty Program for commitment to our customers and to the highest standards in homebuilding. It's now 38 years.
At Encore Master Builder, we believe our homes should enhance the streetscape and enrich the lives of the people who reside within them. Putting this philosophy into practice has brought us awards, honours, and most importantly, satisfied customers.
We strongly believe your new home should reflect your unique personality, tastes, and lifestyle. Your new home should be the realization of a dream come true.
We pledge to be worthy of the trust you place in us when you choose Encore Master Builder to construct your new home. We pledge to live by our principles of honesty, integrity, and fair business practices.
The Encore Advantage
Encore is a long-standing, Accredited Member of the Alberta New Home Warranty Program. Every new home constructed by Encore includes Workmanship & Material coverage, Delivery & Distribution Systems coverage, plus extended 5-Year Building Envelope coverage, and 10-Year Structural coverage.
Encore Master Builder is associated with the finest group of sub-trades and suppliers available in the Edmonton area. Taken together, they represent hundreds of years of experience and dependability — a benefit you'll witness first-hand when you build your new home with Encore.
You will find that our homes are constructed of quality materials by skilled craftsmen under our careful supervision. Each member of the Encore team — our employees, suppliers, sub-trades, as well as financial and professional support services — are dedicated to making your new home purchase a positive experience.
When it's over...you'll want an Encore.
Our collective objective is to go that extra mile for you. As a registered Master Home Builder, and proud member of the Alberta New Home Warranty Program, we can assure you peace of mind while providing exceptional value in your new home purchase.
In selecting Encore Master Builder to build your new home, you can truly Expect to be Impressed!