Listing ID: 4544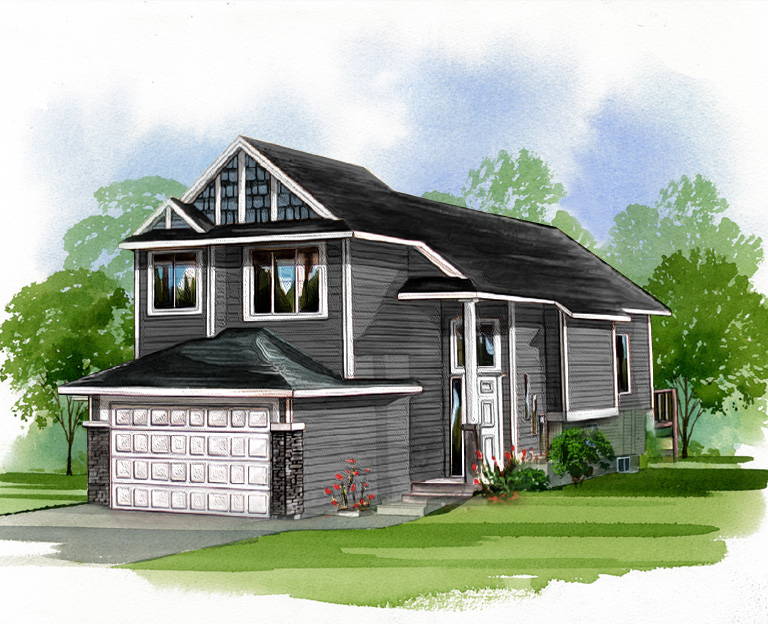 The Columbia II
1,811 Sq. Ft.
Levels:
2
Bedrooms:
3
Bathrooms:
2
Quick Specifications
House Model:
Columbia II
Plan Type:
Bi-Level
Footage:
1,811 Sq. Ft.
Property Details
Community:
West Haven Park
Address:
146 Kirpatrick Crescent
Leduc, Alberta
Legal Address:
Lot: 14 Block: 15 Plan: 132-3695
---
Floor Plan
---
Further Details:
(Listing 4544)
---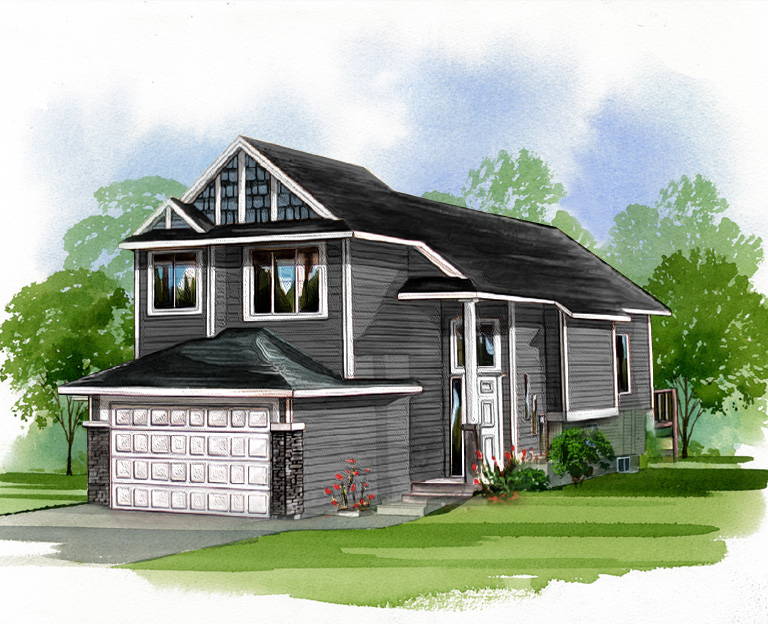 Special Sale Price:
I'M SOLD!
But we'd love to build another, with your choice of colours, cabinets, countertops, flooring, exterior, and more!
Special Features:
(included in Price)
3 Bedroom, partially developed bi-level
Open main-floor concept with gas fireplace
Stairs at front and back of home to lower level
Hardwood flooring in kitchen, nook, great room
Granite countertops in kitchen; oversized island
Tempered glass inserts in stub wall to Master Bedroom
Staggered cabinets c/w crown molding
Generous appliance allowance plus Over the Range microwave
Splatter-coat ceilings through-out
Rear deck
Soaker tub in ensuite
Security system with 6 months free monitoring
EnergyStar low-emission windows
Keypad garage door opener
Legal fees and closing costs
One-year comprehensive warranty
Two-year building systems warranty
Five-year building envelope warranty
Ten-yearstructural warranty
Exterior Colours:
Shingles: Estate Grey
Siding: Harvard Slate
Trim: White
Exterior Stone: Sable Bighorn Stack
---
PDF of Listing
Specifications
---
*Pricing, specifications, and availability are all subject to change without notice. To confirm current pricing, dimensions, and installations, please contact us today.